Welcome !

At AvailableNow.com you can find the latest commercial real estate opportunities as well as list your available spaces.

We track thousands of available industrial buildings, office buildings, retail properties, vacant land and leased investment oppotunities. The right property is out there waiting for you. We'll provide you with current information to help you in your search.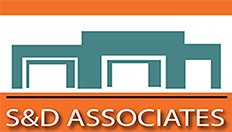 Featured New Listings & Hot Deals - 10/14/2019
Availablenow.com
All information must be verified. We make no representations regarding the accuracy, completeness, availability or any other details relating to information contained herein.
Copyright 2001-2019, ILS, All Rights Reserved